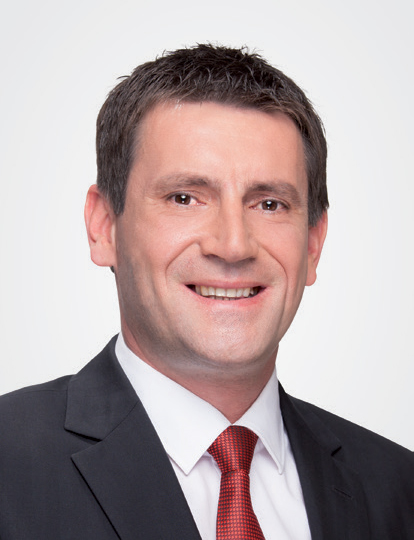 Mr. Toni Tonevski was born on 2nd August, 1971 in Probistip. He is married and also a father of two children. He graduated on the Faculty of Mining and Geology in Stip in 1997.
He has worked as an engineer in the mines for lead and zinc "Zletovo" in Probistip, and in 2002 enters the role of general director of mines. A successful private businessman and entrepreneur, and from 2006 becomes a president of the management board of the Public Enterprise Hydro "Zletovica".
Since 2007 works as a Project Manager of "Hydro Zletovica" project, and from 2008 until getting the function Mayor of Probistip is a director of the water management at the Ministry of Agriculture, Forestry and Water management.  He has attended many seminars in the field of management, industrial production and entrepreneurship.
He participated in a seminar of dams in France, a training of water managing in the Czech Republic. He is an active English speaker.
Mayor competences
The Mayor represents the municipality;
The Mayor controls the legality of Council regulations;
The Mayor announces the regulations of the Council in the official organ of the municipality;
The Mayor ensures the implementations of Council decisions;
The Mayor ensures execution of the duties  =delegated to the municipality by law;
The Mayor initiates and proposes an adoption of regulations under the authority of the council;
The Mayor proposes the annual budget and annual account of the municipal budget;
The Mayor executes the municipal budget;
The Mayor selects directors of public services established by the municipality on the basis of an open competition;
The Mayor informs the Council regularly for carrying out his functions in accordance with their status;
The Mayor determines in administrative matters for rights, obligations and interests of legal entities and individuals, in accordance with law;
The Mayor conveys a book of regulations about jobs systematization in municipal administration;
The Mayor heads the municipal administration;
The Mayor decides about the employment, the rights, duties and responsibilities of the employed in the municipal administration, unless it is not differently assigned by law;
The Mayor provides a lawful and proper use, conservation and protection of the municipal property, in accordance with the laws and the statute;
The Mayor completes other matters established by law and statute;
The Mayor can authorize a managed officer in the municipality, in order to conduct the procedure and to decide about administrative matters, as well as sign acts.